Life in Syracuse
A great place to live and study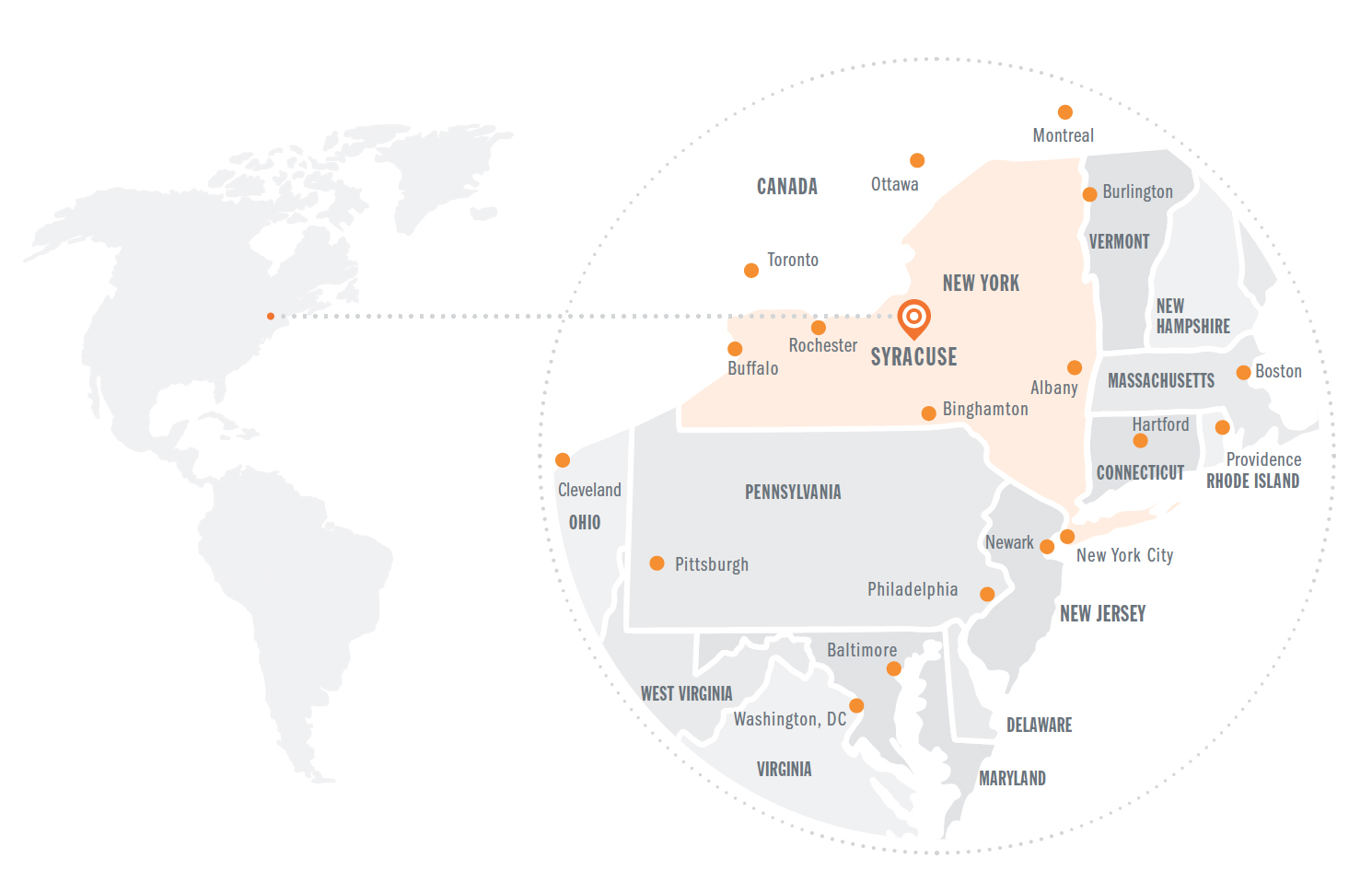 Map: Syracuse and surrounding cities
Ranked in the top 75 universities in the nation, Syracuse University offers hundreds of majors and research opportunities, all in an ideal campus setting. Our engineering, architecture, business, and communications schools are among the best in the nation. More about academics at Syracuse.
Syracuse is located in the center of New York state, within a few hours' driving distance to major American and Canadian cities.
You'll enjoy our beautiful natural environments, charming neighborhoods, year-round festivals, shopping, and cultural, art and sports offerings.
Explore Armory Square with its boutiques, restaurants, and coffee houses. Visit more than 50 parks and nature centers. Cheer on the hometown's professional baseball and hockey teams, or the University's basketball and football teams, which play in the 49,000-seat Carrier Dome. And discover the city's cultural attractions, including Syracuse Stage, the Everson Museum of Art, the Redhouse Arts Center, and the Landmark Theatre.
We look forward to welcoming you to Syracuse, your hometown in the heart of New York. Learn more about how Syracuse University students experience Syracuse Life.