Generation Orange
The MENAT region is home to 270 members of Generation Orange—alumni who graduated from Syracuse University in the past 10 years. These grads are laying their roots as young leaders and professionals, buoyed by a network of established Syracuse University alumni. Learn more about Generation Orange.
Read about Generation Orange alums building promising careers in the region.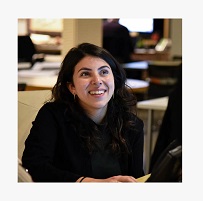 Nicola Kyverniti '16
Nicoletta is a BArch Architecture graduate from the renowned Syracuse University School of Architecture with a minor in finance. She is currently based in the United Arab Emirates as a practicing business and design developer for Melody House Dubai.
Nicoletta's portfolio includes working for four years in Boston at an award-winning architectural firm, Payette. She's also a co-founder of Efimero Studios and a freelance artist. With a diversely rooted background, Nicoletta's ethos is to integrate the relationship between architecture and culture in all forms of business. Studying how a designed space can adapt to create community and develop cultural engagement.
"Being educated in Syracuse, studying abroad in Florence and London, my experiences have presented a range of perspectives within design practice. Syracuse helped me to continually evolve as an individual and my outlook is a combination of these different urban cultural backgrounds that I incorporate in my work," she says.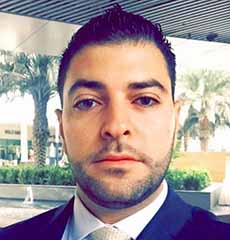 Nour Taher G'15

Nour came to Syracuse University after being granted with the Fulbright Foreign Student Program Scholarship.  "As a Palestinian, studying in the United States was attainable on paper, but not the greenback one.  However, with the help of the scholarship, this dream came to reality," he says.
Nour earned his MBA and currently works as a senior specialist in the Central Bank of the United Arab Emirates.  Recalling his college days, he said it had a great influence on his life, "SU has a lot to offer, from embracing diversity to quality education. It also keeps a close eye to international students by the rich programs and events held by its international center, which makes you feel just at home away from home".
As an alumnus, Nour is an active member of the UAE Alumni Chapter.  Nour added, "I truly believe good education is a right for everyone, however, in order to make our world a better place, we really have to help in educating the less fortunate in any way we can, and one way to do this is through scholarships".
Help us attract MENAT's most promising future leaders and support them as they achieve their dream of a college education.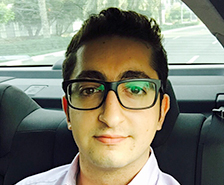 Philippe Sidawi '15

Seeking a broad and dynamic career, Philippe came to Syracuse University to pursue a degree in Economics. Upon graduating, he considered offers in corporate insurance, sales and financial positions, and chose to Philip Morris International (PMI) in Dubai and in Kuwait.
Philippe's experience at Syracuse University helped him master adaptation and resilience. Dealing with academics, a massive weather shock, and a general change in culture and surroundings began as challenges, but ultimately strengthened him as a person. He believes it would not have happened anywhere else and remains an experience he would relive in a heartbeat.
Even though he's far from home campus, Philippe remains in touch with fellow Syracuse alumni. "Meeting people in public who wear Syracuse colors or logos is always a pleasure," he says.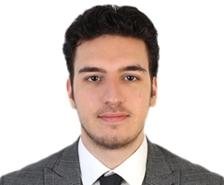 Yilmaz Baburhan Arslan '19
Yılmaz pursued an undergraduate degree in Economics at Syracuse University.  SU provided not only an academic education but the opportunity to join a community environment and network to better himself.  His experience at Syracuse thought him how to overcome challenges with a positive approach and get prepared for business and success.
He finished his 4 years at this higher-level educational institution with great memories and full motivation for life after college.  Upon his graduation, he moved back to Istanbul to establish his own startup projects.
Being a proud SU alumnus, Yılmaz is very excited to participate, expand, and strengthen the SU community in Turkey.
Go Orange !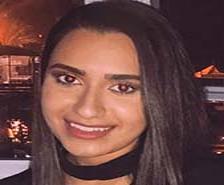 Nadeen AlQallaf '18
 At Syracuse University, Nadeen pursued a degree in Nutrition and Dietetics.  With the help of the numerous opportunities available on campus, Nadeen was able to gain many skills including teamwork and problem solving skills- two crucial skills needed within Nadeen's field in a hospital setting.  She is currently based in her hometown Kuwait and works as a dietitian in several public hospitals for Kuwait's Ministry of Health.
"Not only did Syracuse University help me with the academic knowledge, it helped shape me into the most equipped version of myself to start working in the real world", she says.  
Nadeen hopes to see more students from her hometown in Kuwait going to pursue their education at Syracuse University. "Go Orange!"
Tameem Ammourah '15
Tameem had the utmost pleasure of attending Syracuse during 2011-2015, graduating with a Finance major and Economics minor. "Syracuse was truly an enormous cultural melting pot. Not only people came from different states and countries but also from different religions and different ways of thinking," he says.   For Tameem, the most beautiful part about Syracuse University is that at the end of the day students where unified not only by their orange shirts, but also with their hunger for knowledge.  He added, "We were a community that was learning in and out of the classroom.  I'm truly blessed to have attended such a unique school!"
Tameem is representing Saudi Arabia and Jordan in the MENAT Generation Orange.   He looks forward to meeting more alumni and prospective students in the region.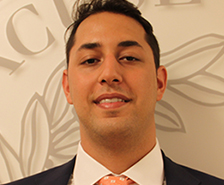 Can Mehmet Kavak '15

As a Project Development Manager at a private hospital in Turkey, Mehmet calls on the professional skills he learned at the Maxwell School and the global perspective he developed at Syracuse University. They gave him opportunities to live and work all around the world.
As an alumnus from Turkey, he is actively connected with other alumni in the Middle East, North Africa and Turkey.
Mehmet believes in helping future students to get their start at Syracuse University by making the University a part of his philanthropic priorities.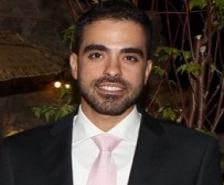 Ramy AlKhoury G'17

Ramy is currently working in Dubai as a Site Engineer with a leading contracting firm known as Dubai Contracting Company (DCC).   He holds a Bachelor's degree in Civil Engineering from the Lebanese American University in Lebanon (2015) and a Master's Degree in Construction Management from Syracuse University, USA (2017).
Ramy attended the DCC, Syracuse University, Lebanese American University Internship Program which changed his life.   He said : "I was part of this program in 2014 where I met Mr. Abdullah Yabroudi, the CEO of Dubai Contracting Company and the winner of Syracuse University's George Arents Award, and the Syracuse university highest alumni honor".   After the internship, Ramy and 6 other Lebanese interns went to Syracuse University for their graduate study in Construction Management and achieved their Master's degree.  "It was a dream for all of us; the full team is heading to the USA. We lived the best days of our lives in Syracuse." He added: "The program was fully funded by Mr. Abdullah. His generosity has no limits!"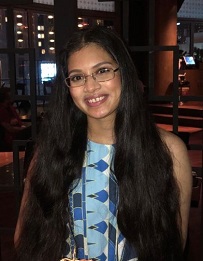 Anisha Mitra '17
Anisha chose Syracuse University to pursue a bachelor's degree in Chemical Engineering and a minor in Economics. After graduating, she went back to Dubai for her internships and then went to obtain her master's degree from a university in the UK.
Anisha's time at Syracuse influenced her greatly. "Being at Syracuse was not only exciting, but also a true education on how people are when you give them the resources to fulfill their ambitions. I'm glad to be an alum to a prestigious school such as SU", she says.