SU Alumni Chapter in UAE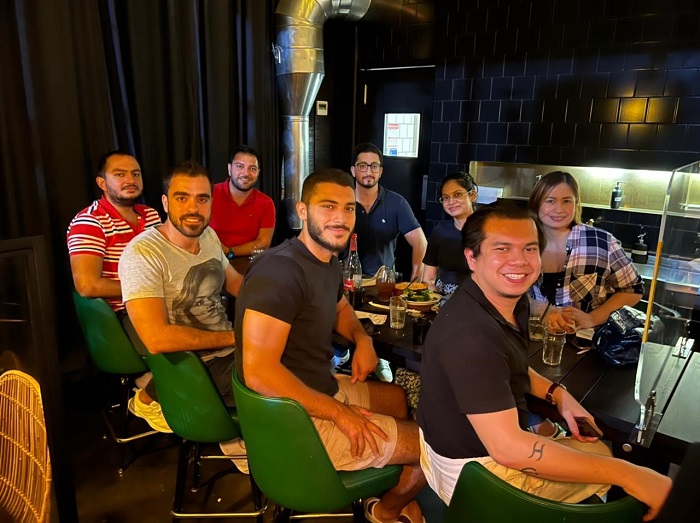 SU Alumni Chapter in UAE
The United Arab Emirates is home to many Syracuse University alumni from the different parts of the world. A group of loyal supporters of the university recently organized the Syracuse University Alumni Chapter in the UAE with a primary goal of helping fellow alumni maintain their connection at SU. They remain dedicated to creating networking opportunities for current and future generations of the Orange family in the country, and across the Middle East region. They are hoping to connect alumni with each other and help them maintain a bond with the University by way of different types of events and special initiatives.
If your information such as your active email address and physical address in the United Arab Emirates are updated in our records, you will automatically receive invitations to events and activities. If you are not yet receiving email communications from SU, please make sure to update your information.
If you are on LinkedIn, please join the MENAT Alumni LinkedIn Group to stay in touch with the other fellow alumni from the MENAT region.

Questions? Contact us here. We would love to hear from current and future members regarding event suggestions and other news or comments you would like to share!
United Arab Emirates Alumni Population: 200+
Founding Committee Members:
Nicola Kyverniti '16 - Chair
Nour Taher G'15 - co-Chair
Philippe Al Sidawi '15 – co-Chair
Anisha Mitra '17
Ramy Alkhoury G'17
Lenah Hassaballah '11
Yoon-Shik Ahn '00
Nashwa Hijazi G'17
Hanz Valbuena '19
Tina Chugani G'01
Marven Al Alam G'17
Boushra Barakat G'17
Rami AlMohtar G'17