Nihar Varadappagari '24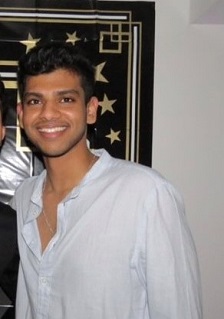 Nihar is currently enrolled at the School of Architecture with a minor in Real Estate at the Whitman School of Management. He was born in India and raised in Dubai. Nihar always knew of his interests in architecture since childhood. He was introduced to Syracuse University's architecture program while researching for the best schools in the country. His decision was further affirmed by interacting with the Syracuse University's Dubai office where he was introduced to Syracuse architecture students from the Middle East.

On campus, Nihar has served on the executive board of the American Institute of Architecture Students, worked as a resident advisor at Ernie Davis Hall, and currently serves as a MENAT Student ambassador.

"Being here on campus has been extremely insightful towards the diverse and international culture at Syracuse University. Being able to meet and make friendships with people from all different parts of the United States and the world, work collaboratively with people from different majors, and been given the opportunity to study at Syracuse's New York City and Florence campuses are some of the things I am truly grateful for, "Nihar says.