Sreya Pillai '25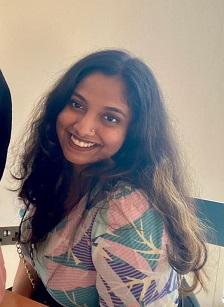 Sreya is currently enrolled at the School of Architecture. She is an Indian national and was born and raised in Bahrain. Sreya had been interested in the field of architecture since her middle school. While searching for top universities for architecture in the United States, she came across Syracuse's School of Architecture and was fascinated by the program. Her interests for Syracuse University grew stronger through interviews she had with Syracuse Dubai office, where she learned about the strong sense of community on campus, a kind of campus she surely would like to join.
Due to COVID 19 pandemic, she had to spend her first year taking online classes but she was able to get involved remotely with different organizations on campus and currently serves as the Public Relations Manager at Girl Up, a UN representative club at Syracuse. Sreya is also a MENAT Student Ambassador helping the university in welcoming incoming students and also helps in promoting SU.
Sreya is interested in pursuing a career as a professional architect in a consultancy firm after her five-year program at Syracuse University.
.