Audeh Aklouk '23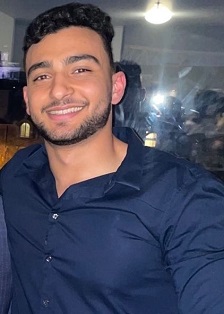 Audeh is studying Information Management and Technology at the School of Information Studies. He decided to take a minor in nutrition at the Falk College of Sport and Human Dynamics for his weightlifting journey.

Audeh was born and raised in Amman, Jordan. What made him gravitate towards Syracuse University is its unparalleled spirit of inclusivity and pride. In supporting the Orange with his friends during basketball and American football games, Audeh feels a special sense of togetherness- the same fabric that binds the overall Syracuse community. It is a community that Audeh chose to become part of because it reaffirms each individual's unique value within a larger scale of an exceptional student body, staff, and campus.

Audeh is currently one of the vice-presidents of an IFC fraternity on campus and a member of the orange barbell club. He also serves as a MENAT Student Ambassador, helping the university in attracting more students from the Middle East.